EBF President's Message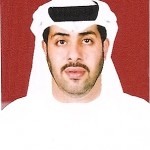 It gives me great pride and privilege to welcome bowlers, coaches, officials, delegates and friends to the World Women's Championship 2015.
We are delighted that the world's biggest bowling event is being held in the Emirate of Abu Dhabi once again for the second year in succession after last year's World Men's Championship, giving us the opportunity to welcome you back and share with you the famous Arabian hospitality.
We thank all delegations who travelled across the globe to participate in this prestigious event.
This year, we are privileged to host this championship under the supreme patronage of the mother of the nation, Her Highness Sheikha Fatima Bint Mubarak, Chairperson of the UAE General Women's Union, Supreme Chairperson of Family Development Foundation and Chairwoman of the Supreme Council for Motherhood and Childhood. To Her Highness, we are eternally grateful. We are also thankful for the support of the Fatima Bint Mubarak Academy.
On behalf of the Supreme Organizing Committee, the Emirates Bowling Federation and Zayed Sports City, I extend my profound gratitude to HH Sheikh Nahyan Bin Zayed Al Nahyan, Chairman of the Abu Dhabi Sports Council, for his generosity and support for world class events, without which, hosting these championships would not be possible.
My sincere thanks and deep appreciation also go to our partners: Borouge and Abu Dhabi National Company (ADNOC) Distribution for their generous support, the World Tenpin Bowling Association and its President, Kevin Dornberger, for granting us this rare hosting opportunity, Zayed Sports City and its General Manager, Barry Bremner, for their invaluable contribution towards the staging of these championships, the press & media for their zealousness and cooperation to cover this event, as well as all volunteers and referees whose untiring efforts gain prominence for a successful hosting.
I wish you all the best of luck for a memorable and successful championship!
Mohammed Khalifa Al Qubaisi
President
Emirates Bowling Federation