EBF President's Message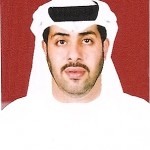 It gives me great pride and privilege to welcome bowlers, coaches, officials, delegates and friends to the World Men's Championships 2014.
We are delighted that the world's biggest bowling event will be held in the Emirate of Abu Dhabi once again after almost two decades since 1999, giving us the opportunity to welcome you back and share with you the famous Arabian hospitality.
We thank all delegations who travelled across the globe to participate in this prestigious event.
On behalf of the Supreme Organizing Committee, the Emirates Bowling Federation and Zayed Sports City, I extend my profound gratitude to HH Sheikh Nahyan Bin Zayed Al Nahyan, Chairman of the Abu Dhabi Sports Council, for his generosity and support for such world class events, without which, hosting these championships would not be possible.
My sincere thanks and deep appreciation also go to the World Tenpin Bowling Association and its President, Kevin Dornberger, for granting us this rare hosting opportunity, Zayed Sports City and its General Manager, Barry Bremner, for their invaluable contribution towards the staging of these championships, the press & media for their zealousness and cooperation to cover this event, as well as all volunteers and referees whose untiring efforts gain prominence for a successful hosting.
I wish you all the best of luck for a memorable and successful championship!
Mohammed Khalifa Al Qubaisi
President
Emirates Bowling Federation
About Emirates Bowling Federation
The present day Emirates Bowling Federation evolved from what was known as the UAE Bowling Association (UAE BA) founded on 1st November 1981. In less than two months, on 5th January 1982, it gained membership to the FIQ-Asian Zone, and eventually to the FIQ-WTBA, the world governing body for bowling, after almost two years later in 23rd October 1983. EBF is presently under the leadership of its President, Mohammed Khalifa Al Qubaisi, succeeding HH Sheikh Saeed Bin Hamdan Al Nahyan who assumed the Presidency since 1992. The EBF Board of Directors prides itself of top administrators and veteran bowlers who knew the game first hand as former national team bowlers, most notably the present President as the country's only World Bowling Champion. The Board of Directors include: Jamal Qassim Sultan (Vice-President), Salah Saleh Al Jaeedi (Secretary-General), Rashid Ali Lootah (Assistant Secretary-General), Faraj Al Marri (Finance Director), Ahmed Khamis Al Ali (Board Member) and Ms. Shireen Abdulla Al Romaithi (Board Member).
Read More